Scrap Metal Recycling Machines
Turn your industrial wet metal filings, chips and clippings into valuable compacted briquettes with scrap metal recycling machinery from Applied Recovery Systems (ARS). Our ultra-durable equipment is ideal for scrap recycling of aluminum, brass, copper, steel and iron. With a volume reduction ratio of up to 8:1 produced by our recycling machines, scrap metal briquettes offer industrial machine shop operations several scrap recycling advantages:
Reduced material handling costs
Ingot replacement savings (for die-casters)
Coolant recovery / decreased weight & liability
Trusted Worldwide
With over 500 installations, Applied Recovery Systems is a premium manufacturer and supplier of Metal Briquetting machines. We're trusted by a diverse group of industries across many different countries worldwide. Besides the United States, we have machines installed in Canada, Brazil, Germany, Italy, Kazakhstan, Malaysia, Mexico, Spain, South Africa, Turkey, Israel, and the U.K.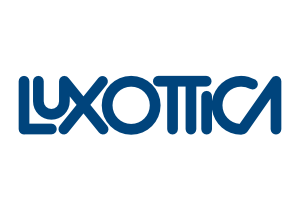 Scrap Analysis for Proper Recycling Equipment Selection
To maximize your recycling return on investment, we perform a scrap recycling analysis for your scrap type and volume, as well as coolant, to determine which scrap metal recycling system will work best with your operation. If your company is looking to recycle the scrap metals it generates, our metal briquetters are the easy, cost-efficient way to go.
Our scrap recycling systems provide the material handling and process capabilities to:
KNOW
the weight of the scrap metal you are recycling
How much scrap material is actually leaving your facility. Briquettes are easier to weigh than loose material, providing a more consistent weight from load to load
Which briquetting machine is right for your company's scrap metal processing and recycling needs. Rely on ARS and our dealers' vast industry experience to determine the best equipment for your application.
RECOVER
your machine cutting fluids
Aluminum scrap metal carries 20% to 30% of its weight in coolant
Copper scrap metal, brass scrap metal, steel and cast iron each carry about 10% coolant
More cutting fluids - Recovered coolant captured from the briquetter can be recycled or reused when processed with a coolant filtration system
MINIMIZE
liability exposure from coolant laden chips
The liability of transporting coolant laden chips
Hazardous liability exposure - A briquette press squeezes out harmful coolants from metal shavings, creating briquettes that typically hold less than two percent moisture
Required space - High-density metal briquettes require dramatically less storage space - as much 80% less - leaving you more production space for other, more profitable uses
INCREASE
your scrap metal value
Aluminum scrap metal increases of 25% to 100%
Scrap copper and brass up to 50%
Steel shavings and cast iron are also more valuable in compacted form
REDUCE
material handling cost
Transportation and material handling costs - Dense briquettes require less truck space when compared to loose material. For instance, three truckloads of loose chips could equal the weight of one truckload of briquettes
Overall waste by compacting scrap metal in a hydraulic briquetting machine from Applied Recovery Systems (ARS)
Required Storage Space - With volume-reduction rates of up to 8:1 (dependending upon metal type), chip briquetters allow you to store greater amounts of scrap per container